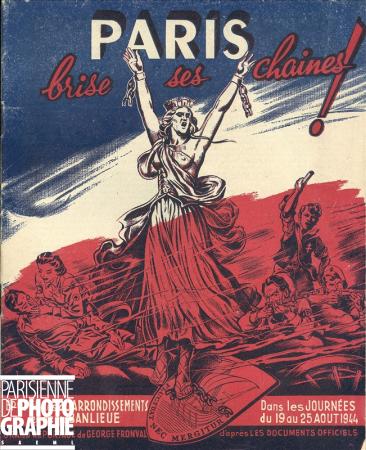 The rich and tumultuous history of Paris can be told in part by a vast series of photographs, lithographs, and other images now available to anyone with an internet connection. The Paris en Images collection is an excellent database with a search feature which allows the researcher to find images by keyword and date. What's even better is that they are freely available for private and scholarly use.
The barricade has been almost as much a part of Parisian history as the Seine river. Since the 16th century Parisians have dug up paving stones and piled them into barricades during numerous revolutions, insurrections, and protests. Here, I've picked some of my favorite images of barricades, and in places very much recognizable in present-day Paris. We think of Parisian history (and by extension that of France) as being an ever-changing series of radically different regimes. It's interesting to me, however, to see the continuity in the form of protest, both on the right and left.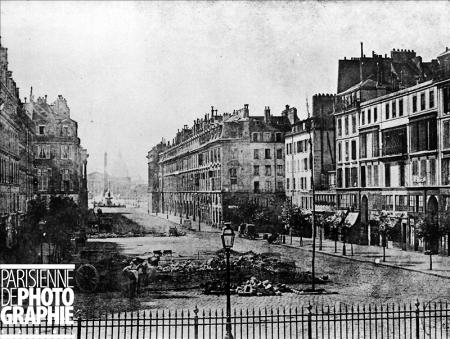 Revolution of 1848, Remains of a Barricade on rue Royale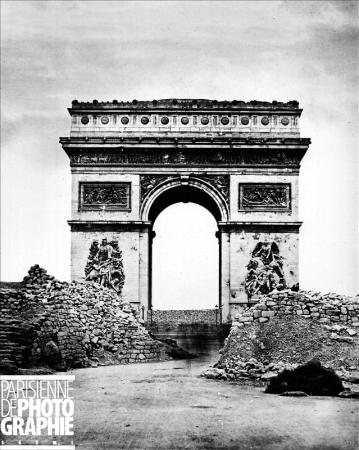 Franco-Prussian War 1870-1871, Barricade at l'Étoile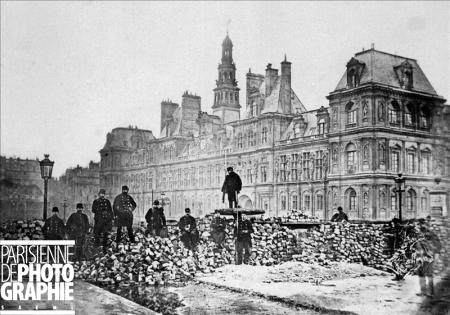 Paris Commune, 1871, Barricade at Hôtel de Ville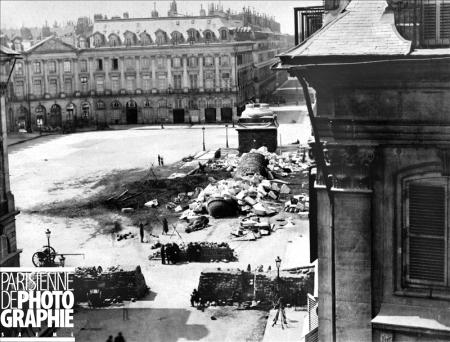 Paris Commune, 1871, Vendôme Column Pulled to the Ground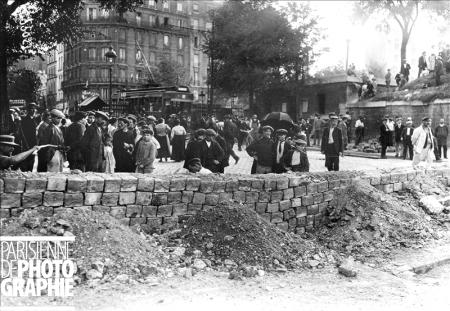 Construction of a Barricade at a Gate of Paris, August 1914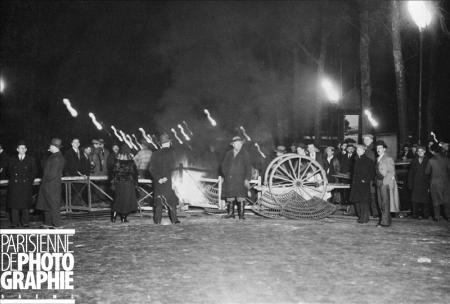 1934, Protest of the Ligues de droite (right-wing political organization)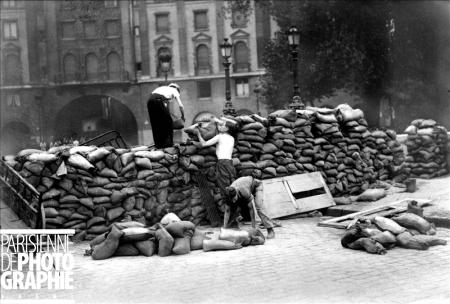 Liberation of Paris, Barricade at the Pont Neuf and rue Dauphine, August 1944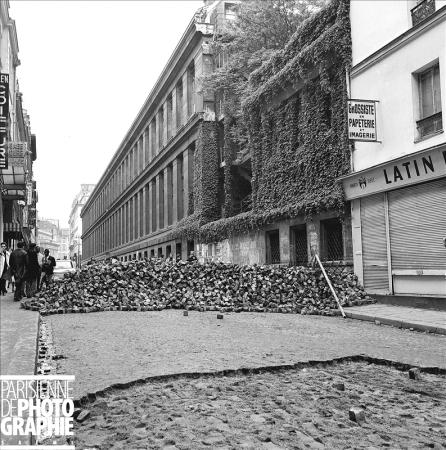 May 1968, Barricade on the rue Racine
Further reading:
Mark Traugott, "Barricades as Repertoire: Continuities and Discontinuities in the History of French Contention." Social Science History, Vol. 17, No. 2 (Summer, 1993), pp.309-323.
Jeannene M. Przyblyski, "Revolution at a Standstill: Photography and the Paris Commune of 1871." Yale French Studies, No. 101, Fragments of Revolution. (2001), pp. 54-78.
Jill Harsin, Barricades: The War of the Streets in Revolutionary Paris, 1830-1848. New York: Palgrave, 2002.